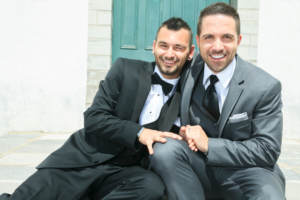 Getting married to the love of your life is likely one of the best things you will ever do. It is a once-in-a-lifetime experience, and you want everything to go perfectly. When it comes to same-sex weddings, there are some things that are the same as traditional weddings, but there are also some differences. This can make wedding planning a little more of a challenge when you aren't sure what to expect. For this reason, it can be helpful to have some tips about what to be prepared for when doing wedding planning.
There May Be More Drama
There's no way around it; same-sex marriage is often controversial. If you have family members or friends who do not agree with your relationship or sexual orientation, it can make a wedding hard. They may have been accepting of your relationship before, but a wedding makes things so final. After all, you are committing to spend the rest of your life with this person. If you have someone who opposes your marriage, there are a couple things you should do:
Give them time to process the news. Sometimes, people will become more accepting and even excited once they have been able to sort through their emotions and process information.
You aren't obligated to invite anyone to your wedding. If you are worried the person is going to bring drama, then it may be best not to send them an invitation.
Remember that it's your wedding, and just because there are people who don't agree with your relationship doesn't mean you shouldn't get married.
Matching Clothing Can Be Hard
On a lighter note, coordinating clothing can be more difficult when you and your partner are dressing similarly. If you are two men, then you may both opt to wear a suit, which typically doesn't create a problem. However, two women who both want to wear wedding dresses may have a hard time. The style isn't the issue as much as the dress color. Whites come in so many different shades, and different shades may clash when you are standing next to each other. You may consider wearing two nontraditional wedding colors. If you both want to wear white, then be ready to try on a bunch of dresses to see how they match with each other.
There May Be Discounts
Believe it or not, having a same-sex wedding can bring you some discounts. There are some businesses that are so happy to celebrate the legalization of same-sex marriage nationwide that they offer discounts for same-sex marriages. These may be hard to find, but if you do find one, it has the potential to save you a lot of money.
You Can Change As Much (or As Little) As You Want
In a traditional wedding, things generally go the same way. You have your bridesmaids and groomsmen walk down the aisle, followed by your ring bearer, candle lighters, and flower girl. Finally, the bride walks down the aisle (typically with her father or another important male in her life). When doing wedding planning for a gay wedding, you can do pretty much anything you want. You may decide to have things as close to a traditional wedding as possible, figuring out ahead of time which of you will fill the bride role and which will be the groom. On the contrary, you may want to do things completely different. This is actually quite liberating, because you have so much freedom and there is no wrong or right way to do it.
In the end, it is your wedding. If you have people who don't agree, they don't need to come. You may have to work a little harder to find outfits that work together, but you may receive discounts, so be sure to check on that. Finally, remember you aren't bound to certain traditions, so choose whether you want to do something traditional or something that is one of a kind.