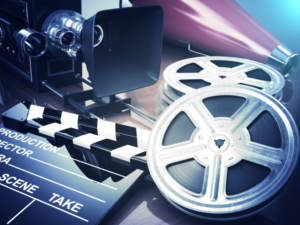 Homosexuality used to be a taboo subject. Some saw it as a mental disease, and sometimes people were kicked out of their families once they finally got the courage to come out to them. Things have changed quite a bit for homosexual couples over the last few decades. Same-sex marriage was legalized last year, making it legal to get married in all 50 states. Gay marriage was legal in most states already, but this move by the Supreme Court meant that gay couples could get married in any state and not have to worry about their home state not recognizing their marriage.
With this new law, many people have gotten married to their partners, and more people have felt comfortable with coming out to their families. The same goes with celebrities. Not long ago, it wasn't uncommon for homosexual celebrities to keep their sexual orientation under wraps. While some still do, it's more of a matter of privacy than a fear of rejection by the media. Still, there were some who have been proud of who they are. Here is a look at some of the highest profile gay celebrity couples.
Ellen DeGeneres and Portia de Rossi
Ellen DeGeneres is the host of one of the most popular talk shows on television, The Ellen DeGeneres Show. She is known for her sense of humor and generosity. She is seen quite often giving cars, scholarships, and appliances to fans in need on her show. Most people like her because she is so genuine and easy to get along with. DeGeneres came out as gay in the mid 1990s, and married her partner, Portia de Rossi (an Australian actress and model) in 2008. When DeGeneres first announced she was gay, she was a comedian who was starting a new show in which she would play a gay character. She saw it as an opportunity to declare her own sexuality when she had been evasive about it in the past.
Neil Patrick Harris and David Burtka
Neil Patrick Harris is a man of many talents. He is an actor, television host, comedian, singer, magician, and producer. He is perhaps most well-known for his long running sitcom How I Met Your Mother, but you may have seen him on an award show or acting on Broadway. Harris came out gay in 2006, and married his partne David Burtka (an actor and chef) in 2011. However, the two had been engaged secretly for over five years. The couple are parents to boy-girl twins, who were born via a surrogate and are now 5 years old.
Jesse Tyler Ferguson and Justin Makita
Jesse Tyler Ferguson is an actor best known for the sitcom Modern Family, in which he portrays a character named Mitchell Pritchett. Ferguson has always been proud of who he is, although he had to come out to his father three different times as a teenager. He seemed to be understanding about the situation, noting that it's a process for everyone to get used to and that it sometimes takes time. He married lawyer Justin Mikita in 2013, who he had been dating for three years.
Lance Bass and Michael Turchin
Lance Bass was one of the singers for former boyband N'Sync. The group was wildly successful worldwide and had millions of fans. During this time, he dated women, and continued to do so until he was 22. He came out as gay in 2006, due partly to being caught in a public restroom with another man. He announced his engagement to Michael Turchin, a painter and actor, in 2013 after two years of dating. The couple married the following year.
These are just a few of the many celebrity gay couples out there. These couples have helped pave the way for those who were afraid to come out to their families, giving them the courage to do so.