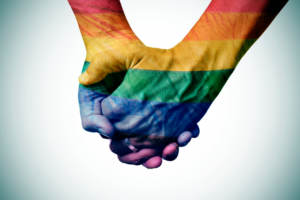 Once your wedding has ended and the guests have all gone home, you and your spouse will have a moment to finally be alone together. A wedding can easily become a huge process and dwarf the fact that you are having one to celebrate your love for your partner. While you do not need to rush into any decisions immediately after the wedding, you are going to want to start thinking about what your next steps are with your partner now that you've tied the knot. Are you looking for children? Do you want to stay in the same house forever? There are many areas to explore now that you have begun the adventure of married life.
Expanding the Family
Having a child is not always easy for a same-sex couple. While a fertile heterosexual couple can easily wind up with a baby, a same-sex couple has to go through a few more steps. Some of these steps, unfortunately, can be expensive and complicated. Depending on where you live, adopting might prove to be a challenge. While it might be a costly endeavor, the end result can be wonderful. Expanding your family and providing a child with a home can be an amazing way for you to feel as if you and your partner are growing together.
A House Is Not a Home
You might also want to think about the steps you would like to take to move into the right home for you. If you have spent a good amount of money on your wedding, then it might be a couple of years until you can afford to purchase a home. Still, it does not hurt to begin planning for what you would like. If you find the right neighborhood, and estimate all of the costs associated with the investment, you can easily come up with a plan to purchase a home within a sensible amount of time. Having a plan will benefit you, as will having a budget you can work with. Remembering to plan and manage your finances will provide you with the means to obtain the house you have always wanted.
The house, ultimately, does not matter. What matters is that you and your partner are able to settle down in a place you can call home. This means you need to both be on the same page in regards to where you want to end up living. Are you looking to live near your families? Do you want to explore your options in another part of the country? The world? If you and your partner have an open conversation about where you'd like to live, then you can open up some exciting doors for the future. There is a whole world to see, and you and your spouse will be able to go wherever you want if you put enough thought into it.
Travel After the Wedding

Some decisions you and your partner will make are going to be big. Others will be simple and bring much joy to your life. Few decisions will benefit you as much as travel. Seizing every opportunity to travel is the best way for you and your partner to experience new things together. The more that you journey around the world, the closer you will become. Years later, when you're both older and reminiscing on your younger years, you will have the memories of your adventures around the globe to keep yourselves laughing.
A wedding can be a big event to throw. Once it is over, however, you will want to think about your next steps as a couple. Consider how you want to expand your family, where you'd like to live, and how you'd like to spend your free time. Once you've come to the right decisions, you will be able to grow alongside your partner at the right pace for the rest of your lives.