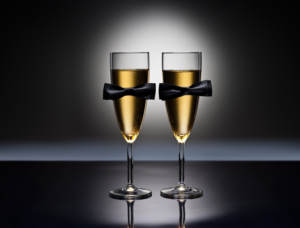 Face it; getting married is not cheap. The excitement you felt during the engagement is going to fade as soon as you start adding up prices. While it can be disheartening, there is no reason to back down. It is entirely possible to throw the dream wedding you and your partner envisioned. You just have to make sure you know where to begin budgeting your dream wedding. Follow these tips and you will have a better idea of how to control your budget.
Guest List Blues
Even if you have a small circle of friends and family, you'll be surprised with how your guest list fills up. For instance, you should always invite the partners and spouses of each person you plan on inviting. While you do not have to give a guest invite to anyone who is currently single, it is good form to make sure you include all official partners on the guest list.
If you are trying to cut back on the costs of your wedding, the first thing you should do is look at how many people you plan on inviting. Start to cut down the list. While it might seem petty at first, an excellent way to remove names from your list is by thinking about which weddings you were invited to. If you have people on your list who never invited you to their wedding, then you can stand to remove them for the sake of cutting back on expenses.
Scour Your Network
Over the years, you have probably made a lot of important connections. These friends and associates in your life all have very specific skills. When you're planning a wedding the best thing to do is to reach out to friends for help. If you know someone who makes amazing cakes, you should contract with this person for your wedding cake. While you are not going to be able to get things for free, most people will give significant discounts when you are a friend.
Not only can this help you to save money, but you will also get a more personalized experience. For example, when you know someone who does graphic design, you can contract with them to do your invites. Since the person knows you, it stands to reason that he or she already knows enough about you to understand your tastes. As you plan out your invites, you will feel betting knowing that your best interests are being looked out for.
DIY FTW
Finally, consider doing some of the work yourself. This is definitely a great way to save money, but it can also wind up having a negative impact. Do not assume you can take every task on yourself. DIY is a great way to go, but only if you are not stressing yourself out in the process. Your wedding needs to be enjoyable for you, and if you are losing your mind over the tiniest of details up until the moment you walk down the aisle, you are going to have a hard time having any fun.
Planning a wedding can be exciting, but it can also be insanely expensive. Instead of lowering your expectations for your big day, consider the above tips on how to save money while throwing a wedding that fits your dreams. Figure out what you can afford to do yourself, and who you don't really need to invite, and you will be well on your way to throwing a wedding that you and your partner will absolutely love.