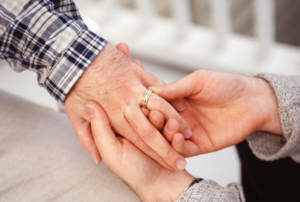 The new year has arrived, and now is an excellent time for you to begin thinking about all of the plans you have been putting off during the final days of the previous year. It is also a great chance for you to begin looking toward the future and all that awaits you. This might not come as a surprise, but the start of a new year sees a lot of wedding proposals. The holidays, mixed with the promise of a new year, seem to imbue many couples with the courage to take the next step in their relationships.
When you get engaged, it can open up many wonderful doors for your future. It can also start to stress you out. From the moment you slip a ring on your finger, people are going to be asking you a million different questions about your plans. Do you have a date? Where's the venue? What is the wedding hashtag going to be? This can all get you stressed out, which is why you are going to want to move forward in the most practical way possible. Here are a few common first steps after you're engaged.
Make Sure Everyone Important Knows
Making sure important friends and family are notified of your engagement is going to prove a bit more difficult in the current era than it used to. After you and your partner become engaged, you are going to want to start telling everyone you know. Unfortunately, this can be a tricky and delicate situation. You will want to start with your immediate family and closest friends. This part is going to be easy because you will know who you want to share the news with right off the bat. Things get more complicated when you start to think about who you need to tell before going public.
Social media has made it easier than ever before to share news about your engagement. This can create a bit of stress, however, if you forget to tell someone about your engagement directly. In all of the hustle and bustle of the excitement of agreeing to marry your partner, it can be easy for you to forget to tell the news to a friend or relation you care about. Before putting your engagement on Facebook or Instagram, be sure to make a list of everyone you want to share the news with directly.
A Nice Day for a White Wedding
Once you are engaged, people are going to start asking you when the wedding is. It does not matter if you got engaged six seconds ago or six months ago, everyone you encounter will want to know when the wedding is taking place. To have an answer for these people, you will need to have a general idea of when you would like to wed. You and your partner might have gotten engaged only a moment ago, but you should still have a discussion about the general timeframe for your wedding.
If you drag your feet on coming up with a date for your wedding, even if it isn't the date you wind up using later, then it can make planning your celebration a mess. Venues book much faster than you might think, which means you are going to want to act fast when coming up with your future plans. Early in the engagement, sit down with your partner and come up with a list of potential dates so you're ready for when you have to start making more serious decisions.
Enjoy the Process
Plenty of couples are excited after getting engaged and then get stressed in the weeks and months leading up to the wedding. If you are going to break the cycle, then you have to start learning to enjoy the process. Use every decision as an opportunity for growth with your partner and prepare for a thrilling journey that awaits.