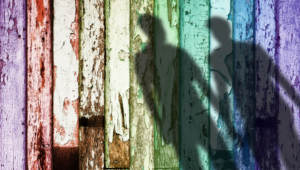 Over the years, there have been many historic LGBT moments. Though homosexuality has been around as far back as recorded history goes, there have been countless hurdles placed along the path to equality. The right for same-sex couples to marry is a more recent victory in the United States, but it was not an easy win or one that has not seen its fair share of opposition since it passed. While there is still much further to go in regards to total public acceptance, there is reason to pause and remember the moments that have led to today.
Written Word
Modern history is flooded with literary stories and films centering around the heartache and despair of many LGBT couples. Fortunately, there are several positive examples mixed in the batch. In fact, the first modern novel to feature homosexuality in a positive light was printed in 1906. This book "Imre" focuses on a romantic relationship between two men. The story begins in Hungary, where the men have a serendipitous encounter at a cafe. A friendship forms over the story, with the men growing closer and sharing their most intimate secrets until love blossoms.
The reason this is important is because gay couples were not always portrayed in a positive light in literature. There were many stories about LGBT relationships, but most had tragic endings. To this day, all forms of media tend to focus on LGBT stories with less happy endings, with lesbian couples and trans relationships seeing the most upsetting twists. "Imre" is a unique example of an early tale that does not condemn or kill its lovers.
Not a Crime
Laws against homosexuality across the world have been another huge obstruction to equality. In almost all countries, homosexual acts were or are considered a punishable offense. The first nation to decriminalize homosexuality was The Kingdom of France and Andorra, now France, in 1791. The Netherlands followed suit in 1811, Brazil in 1830, and Portugal in 1852. These were the first nations to embark upon a journey of acceptance, although it would still be a long time before homosexuality became destigmatized on a social level.
As of today, a vast majority of countries have decriminalized homosexuality. Unfortunately, there are still five countries where homosexuality is a crime punishable by death. There are also nearly 70 nations where homosexuality leads to incarceration. In order for social opinions on LGBT relationships to shift, it is important the nations of the world remove archaic laws and allow for acceptance to grow.
Stonewall
No document about iconic LGBT moments in history would be complete without a reference to the Stonewall Riots. In 1969, police had been cracking down on bars and clubs that were known to have LGBT patrons. During one such raid upon the Stonewall Inn, trans advocate Marsha P. Johnson decided it was time to fight back. She led the people of the bar in defiance against the arrests, and this spilled into the streets. Though this was not the first recorded instance of the LGBT community standing up against the unfairness of the law, it is one of the largest.
The Stonewall Riots are also a subject of debate within the LGBT community. While trans individuals were largely responsible for the riots, later attempts at portraying the events in film and television left out this aspect. It was not until the 2016 episode of "Drunk History" entitled "Bar Fights" that the transgender community was given proper respect on the matter, with trans actress Alexandra Grey playing Marsha P. Johnson.
A Long Road
The quest for same-sex equality has been a long and complicated one. Though there is still much farther to go, the stories that arise from the struggle will serve as inspiration for the future.