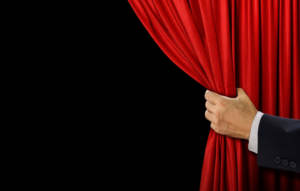 Getting engaged can be a great way for you and your partner to begin a lifetime of adventure together. During the planning stages of your wedding, you are likely to stress out over a lot of different things. Luckily, there are many easy ways you can avoid a meltdown and still feel inspired for your future. One excellent way to accomplish this goal is by dedicating time in your schedule to look at art. Not just any art, either – you want to observe works that help you to feel inspired and introspective about the world. Theater, particularly LGBT themed theater, can help with this.
Seeing a show, especially one that has to do with LGBT themes, can be a great activity for you and your partner. While you might not want to see something specifically about gay weddings, you are likely to find appeal in something out there. Here are a few of the more important works of LGBT theater to give you an idea of the many different options you will have for your art intake.
"Angels in America"
While not the first play to hit the stage and deal with issues in same-sex relationships and the LGBT community, "Angels in America" is a stunning example for many reasons. The show won a Pulitzer in 1993, and this is no small wonder. The play tackles complicated issues and focuses on several characters of diverse backgrounds. At the time this play was being produced, the AIDS epidemic in America had claimed untold lives and the LGBT community was in a vulnerable place. This work of theater was able to touch upon the struggles that came along with the changing times.
"Hedwig and the Angry Inch"
John Cameron Mitchell is a gay artist who is not afraid to take amazingly exciting, and accessible, risks in his work. "Hedwig and the Angry Inch" is a punk rock play that makes the audience feel as if they are sitting in a dive bar and listening to the songs of a band and the rantings of the band's singer. The story is dark and comedic, where the titular character experiences a botched sex-change surgery for love and then winds up all alone in a foreign country. A film is also available for those who are curious.
"RENT"
Almost everyone knows about "RENT." This is a show people either love or hate, and there are a million reasons behind either decision. For many, this is a rock opera dealing with some of the most important issues of the late 1980s and early 1990s in New York City. Topics about LGBT relationships, trans identity, homeless youth, drug addiction, and isolation in a society obsessed with wealth permeate the show and give audiences a look at a year in the lives of a group of young friends in Manhattan.
When it opened in 1996, the show saw heightened levels of success due to the sudden and tragic death of creator Jonathan Larson. This has led critics to speculate the show's flaws never had a chance to get worked out in a proper way. Whether you love it or not, you'll be sure to have "Seasons of Love" stuck in your head for months afterward.
Take a Bow
Getting married can be a production in and of itself. If you and your partner have made the decision to wed and you are feeling stress from the process, it can be a good idea to explore ways to relax. Seeing works of theater can be a great move because the experience can allow you a moment of contemplation and reflection. Consider some of the theatrical works listed here and do additional research to get an idea for what else is out there. Find a show you love, and you will get a renewed sense of excitement.