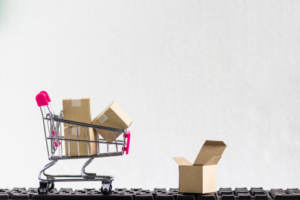 With the significant development of e-commerce since the mid-1990s, it's no surprise that soon-to-be-wed couples can book wedding vendors such as caterers, florists, venues, and photo and video professionals online. You can theoretically hire for nearly every wedding-related service without leaving your home or office, but you still must pick people you trust to handle the big day's details. Before you shop, pay attention to a few tips that could save you time, money, and headaches.
Doing Your Research Is Vital
Finding your wedding professionals requires doing a little good-old-fashioned homework. Wedding website and planning resource Joy suggests getting recommendations from your social circle and scoping out social media, but online vendor directories are also a great resource for locating businesses in your area.
The need to research vendors thoroughly is even more salient for LGBTQ couples, who benefit when they select professionals who treat them with respect and understand the unique aspects of planning their events. Bridechilla blogger Krista Gundersen recommends reviewing businesses' websites to get an idea of whether each one is LGBTQ friendly, but you can also start your search at Pridezillas or similar online directories that list companies catering to queer and transgender couples.
If you're considering working with businesses that haven't served LGBTQ couples yet or that tend to have more traditional clientele, Wedding Wire columnist Whitney Teal advises informing them upfront that you're a same-sex or transgender couple or if you require venue accommodations such as gender-neutral restrooms. Keep in mind that you may need to coach them on your pronouns and preferred language, but a brief explanation will probably suffice.
The Benefits of Online Consultations
While the internet is a convenient way to research wedding professionals, you'll still need to get to know them before you decide who to hire. In an October 2016 Brides article, writer Anna Price Olson stresses the importance of conducting interviews with potential vendors to determine whether you'll have good working relationships with them. Fortunately, you may be able to do this online thanks to services such as Skype. The Skype blog reveals that many wedding planners use its video chat feature with long-distance clients, and more photographers and videographers are also offering to meet with couples through online chat.
You Must Meet Some Vendors In Person
On the other hand, you shouldn't book certain types of wedding vendors without in-person consultations. The Knot already recommends visiting each business when planning a destination wedding, but you'll need to follow the same advice for local companies you've found online:
Walk through and inspect potential ceremony, reception, and rehearsal dinner locations.
Meet with caterers and bakers to taste test their offerings.
Visit salons and makeup artists to assess their work in person.
On-site meetings with florists allow you to review their portfolio and see their work firsthand.
Besides these practical considerations, in-person consultations with your florists, venues, caterers, bakers, hair stylists, and makeup artists give you the opportunity to evaluate how each professional makes you feel. Most experts strongly suggest trusting your gut when it comes to each service provider. If you don't sense any chemistry, it's best to move on to the next candidate.
Enjoy the Convenience, But Don't Forget To Prepare
The internet offers several perks when you're trying to find and source wedding vendors. You can research and discover new companies and consultants with little effort, narrow down your choices by reading websites and customer reviews, and chat with some businesses online. On the other hand, you absolutely must visit certain vendors in person to assess whether they're right for your event. Meanwhile, don't forget to confirm that each company is LGBTQ-friendly before you hire or sign contracts. By taking these precautions, you'll choose your wedding pros wisely.