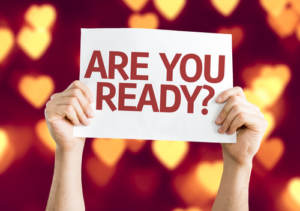 Getting ready for your wedding most likely includes a lot of goals related to fitness and overall health. Since you want to look your best for your big day, it makes sense to spend time hitting the gym, watching what you eat, and dedicating time to personal wellness. Unfortunately, you may be surprised to learn how easy it is to undo all your hard work simply by making a few common errors in the days leading up to your wedding. By familiarizing yourself with these mistakes, you can avoid some serious frustration.
Look over these tips on how to best care for yourself in the final days leading up to when you and your partner finally tie the knot. Taking the right precautions can help you look and feel fantastic when walking down the aisle.
Bright Whites and Salts
There are going to be a lot of photos taken of you on your wedding day. With so many pictures immortalizing the event, you definitely want to make sure your smile is ready for the camera. Using whitening strips can do wonders to help your pearly whites pop, though you should also err on the side of caution with certain foods. Try to avoid food and drink that are likely to cause stains on your enamel, like red wine, blueberries, and coffee. Steer clear of these substances for the week before your wedding for best results.
While on the topic of what not to eat, you should also stay conscious of how many sodium-rich foods you're consuming. You may be hitting the gym more than usual to tone yourself, but a diet that's high in sodium can counteract some of that effort. When you eat a lot of sodium, your body retains more water weight. Since you don't want to look puffy or bloated in your photos, try to minimize your overall sodium intake before you get married.
Irritating Surprises
You also may feel like you want to take extra care with your grooming to look as sharp as possible for your big day. Though you may wish to try all kinds of new and interesting services for your hair and skin, you'll find now isn't the best time to be adventurous. If, for example, you want to try eyebrow waxing for the first time, you might make an unpleasant discovery. Your skin could have a bad reaction to the wax or you may wind up with redness or irritation from the process.
Instead of diving into a new service, try and find something that's less likely to cause a bad reaction. Should you have the time, see if you can try a new service in the months leading up to your wedding. This will help get your body ready for what's in store and reduce the odds of irritation. Still, be sure to avoid doing anything new in the final week before your wedding to keep your skin and hair looking clear.
Flush It Out
Though you should be doing this all the time, you need to remember to drink ample water before your big day. Drinking roughly eight glasses of water a day can help to flush toxins out of your body, leaving you with a complexion that's radiant. Plus, drinking lots of water keeps your body running well, so you're likely to feel terrific as you get ready for one of the biggest days of your life.
You may spend a lot of time getting your body ready for your big day, but the final days before your wedding can make all the difference. Watch what you eat, be wary of new beauty services, and be sure to drink plenty of water to keep yourself looking your absolute best.