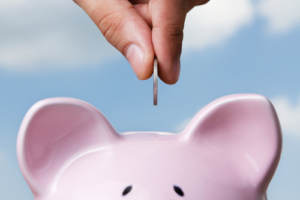 As an engaged couple, you may already be considering ways that you can budget and cut costs for your upcoming wedding. At the same time, your guests will also incur expenses of their own. You'd love for them to share in your happiness, but you may worry about your celebration taking big bites out of their bank accounts. Fortunately, some smart tips may help ease your friends' financial concerns.
How Much Do Guests Spend?
The cost per person to be a wedding guest is a little higher than one might expect. Bankrate reported some fascinating findings from a 2018 survey:
Distant family and friends pay around $372.
Close friends and family fork out almost $628.
Wedding party members shell out an average of $728.
Keep in mind that these costs can be greater in some regions. In the Northeast, wedding party members usually spend around $1,070. A closer look at these numbers reveals that wedding showers account for between 20 and 25 percent of the price tag. Pre-wedding parties take up around 20 percent, while the wedding itself accounts for between 50 and 60 percent. These costs usually comprise gifts, attire, travel, lodging, and related incidentals.
Budget-Friendly Lodging Options
Wedding Wire's Whitney Teal suggests that lodging may be the best place to lighten your guests' loads. Offering room blocks at different price points will give your invitees a wide range of options. If some of your guests live near your wedding location, they could agree to host out-of-towners. Others could pool funds together and get a vacation rental. Finding the Universe lists several peer-to-peer accommodation choices. Meanwhile, Huffington Post writer Taryn Finely mentions two black-owned vacation rental companies, Innclusive and Noirbnb. Teal also recommends renting a shared dual-purpose home with guests. If all else fails, consider hosting your wedding off-season when prices tend to drop.
Getting From Point A to Point B
Transportation is another major expense for potential wedding guests. Thankfully, you can provide them with helpful alternatives. Martha Stewart Weddings discusses transportation options you could supply for friends and family, either between the airport and their lodging or from their hotels to your venue. Shuttles are an excellent idea for both giving them a ride and ensuring they don't drive while intoxicated. You can also check with local taxi companies for discounts or get a group rideshare discount code. Another Martha Stewart Weddings piece mentions important best practices for booking transport:
Book vehicles at least four to six months before your date.
Get a headcount as soon as possible.
Include transportation for your wedding party.
Be prepared for minimum service fees.
Read all contracts before you sign.
Have tip money prepared for the drivers.
Childcare Options and Other Considerations
Parents are well-acquainted with the costs of childcare. If you can include it in your budget, consider offering it as an option for attendees with kids. You may be able to score a better rate, and you'll save them a little bit of money. Hosting only one or two small pre-wedding parties will keep costs down, as your guests will need to spend less on attire and gifts. Speaking of which, you could opt to skip the gift registry, although your crowd may insist on gifting you with items. In that case, the Emily Post Institute recommends including several cheap items on your registry.
Just as you aim to keep costs down for your wedding, your guests may also be concerned about their expenses. One way you can help is by offering budget-friendly accommodations. Providing transportation also helps lighten the load while ensuring their safety. Other small yet thoughtful gestures include providing childcare, streamlining events, and adding frugal choices to your gift registry. These are simple steps, but they'll be highly appreciated by your friends and family.