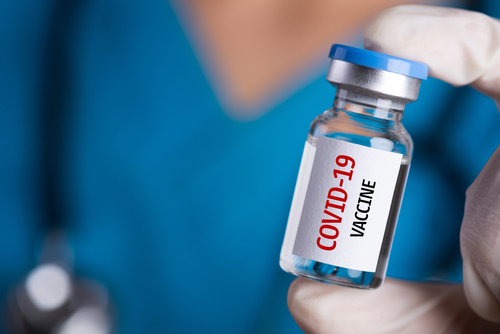 The COVID-19 pandemic caught the world by surprise. But in early 2021, two new vaccines offer real hope for slowing its spread. Some engaged couples are optimistic that they can host the wedding of their dreams. But can these vaccines ensure that in-person gatherings will be safe? Keep reading to learn more about the vaccines plus recommendations for staying healthy as you tie the knot.
Emerging COVID-19 Strains
SARS-CoV-2 is the virus that causes COVID-19 disease. The United States reported its first COVID-19 cases in January 2020. Those cases resulted from the novel coronavirus strain first detected in Wuhan. These new vaccines bring hope to fight its spread, but now new strains are appearing around the globe.
WebMD mentions mutated viruses found in Africa and the United Kingdom in late 2020. Johns Hopkins Medicine adds that more variants have appeared in Brazil and California. Early research shows that they may spread quicker. But right now, they don't appear to make people sicker than the original.
Status of COVID Vaccines
Two COVID-19 vaccines are available in the United States. Currently, both the Pfizer-BioNTech version and the Moderna vaccine are available. They require two doses and are around 95% effective against current variants of the virus.
Other vaccines were in development during the second half of 2020. Several underwent Phase 3 clinical trials, including AstraZeneca, Janssen, and Novavax vaccines. Novavax's version initially showed promise against the Wuhan strain. However the New York Times reported that it was only 50% effective against the South African strain. None of these are yet authorized for use in the United States.
Vaccine Deployment in the U.S.
The CDC offered vaccine rollout recommendations in early 2021. It outlined a multiphase plan for use with limited vaccine supplies:
Phase 1a: Healthcare personnel and long-term care facility residents
Phase 1b: Essential frontline workers and people aged 75 and older
Phase 1c: People with underlying medical conditions, other essential workers, and those between ages 65 and 74
Each state oversees its own rollout plan. The New York Times published a deployment status update on January 31. These rollout plans vary, but most give priority to people aged 65 and older. Nearly all include vaccinations for essential workers. None appear to give priority to people with chronic illnesses or disabilities.
Understanding Your Risks
With COVID-19's transmission rate and complications, taking precautions is vital. Most engaged couples are saying "I do" on platforms like Zoom and Periscope. Other services include FaceTime, Google Hangouts, and Skype. Bridal Musings lists several others: LoveStream, Simply Eloped, and Joy, to name a few.
Couples hosting smaller in-person events include physical distancing measures. They're masking up, supplying hand sanitizer, and seating guests farther apart. Some even want their guests to get vaccinated before the big day. But not everyone is on board with the idea, as the New York Times explains. Doctors are still concerned about long-term immunity. And with newer strains, vaccine effectiveness is still somewhat in limbo.
There are also questions about vaccine availability. Younger people with chronic illness currently can't get vaccinated, so they'll have to stay home anyway. The CDC explains that underlying conditions increase the risk of severe complications. These include diabetes, heart disease, cancer, asthma, and COPD. Also, those under 16 can't get the vaccine.
The Verdict: Use Physical Distancing
COVID-19 vaccines may help prevent the illness's spread. While they protect from the Wuhan variant, effectiveness against other strains is uncertain. Deployment plans vary, but many people still need the vaccine. So if you're getting married in 2021, consider your options carefully. Livestreaming your event is the safest. If you do tie the knot in person, limit your guest count and adopt safety protocols. With these tips, you and your loved ones should have a safe and healthy 2021.